Service and Support
Pressure gauges and switches are among the most often used instruments in a plant. But because of their great numbers, attention to maintenance and reliability can be compromised. As a consequence, it is not uncommon (in older plants especially) to see many gauges and switches out of service. This is unfortunate because if a plant is operated with a failed pressure switch, the safety of the plant may be compromised. Choose Floyd Australia for instrument calibration, service, and repair.
Over the past 80 years, Floyd Australia have provided calibration services to a wide variety of customers in various industries. Floyd Australia commitment to service and support covers everything from in-house maintenance & repairs to preventative maintenance programs which are tailored to our customers requirements.
At Floyd Australia we provide a high-quality after-sales service & repair of all our Industrial Instrumentation products we offer comprising:
Preventative Maintenance & Calibration Equipment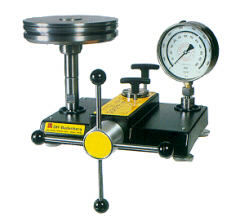 We believe preventative maintenance and calibration are a "must" for all users of Industrial Instrumentation products, because it ensures that the equipment is operating as it should and will continue to do so until the next service call.
Preventative maintenance is a well-proven way of extending the lifetime of the equipment and reducing costs associated with unscheduled downtime of equipment. In a relatively short period of time, preventative maintenance translates into considerable savings and value-for-money for our customers.
Preventative maintenance agreements (PMA) generally include a certified calibration service. Depending on the type of equipment, its use and importance to the client these PMA visits can take place on monthly, quarterly, six-monthly or annual bases, tailored to our customer's requirements.
Floyd Australia provide certificates of calibration of which our calibration is done using tools that are in turn calibrated by independent "third-party" calibration specialists. Where applicable these specialists are NATA-certified giving our customer's confidence in the accuracy of the results produced by the Industrial Instrumentation products that we offer.
Supplier Independent Calibration
Floyd Australia technicians can help you calibrate instruments from other suppliers, not just those from Floyd Australia. This means that you can get all your equipment checked at the same time. For those of you who have already signed a Preventive Maintenance Agreement with us, this means that we can calibrate all your equipment during a routine maintenance visit. This in turn means that you can reduce the number of maintenance visits and hold costs down.
Purpose of calibration
Why calibrate your measurement & testing equipment?
To meet ISO900

To obtain traceability

To meet official regulations

To optimize quality

To save energy

To achieve optimum machine performance

To minimize reprocessing costs

To reduce unexpected repairs

To reduce waste of raw materials

Correct and reliable measurements are prerequisites for all high-quality industrial production. Among other things, measuring and testing equipment is used for quantitatively determining properties, as well as for controlling, regulating and automating processes used in manufacturing. Measurements are therefore an important element of industrial quality assurance.
How often should I have my measuring equipment calibrated?
The frequency of calibration depends on the balance between risk and costs. The shorter the time between calibrations, the lower the risk of questionable measurements. Floyd Australia recommends having measuring instruments calibrated every three (3), six (6), or twelve (12) months, of which is dependent on the application of the measuring instrument.